If you have hollow bags or dark circles under your eyes, the result can be that you look tired. But for most people, that couldn't be further from the truth. In fact, dark circles are often at odds with how you truly feel inside. With professional dark circle treatment in Minneapolis, you can give your appearance a refreshed and rested boost. We provide both surgical and non-surgical ways to address dark circles, creating a personalized plan that is exactly what you need.
Why should I get dark circle treatment?
Choosing to get dark circle treatment in Minneapolis can be a way to give your appearance a fresh start. When dark circles begin to appear, they can lend you a tired or aged appearance, even though you don't feel that way. Left untreated, though, dark circles might begin to change how you see yourself and impact your confidence.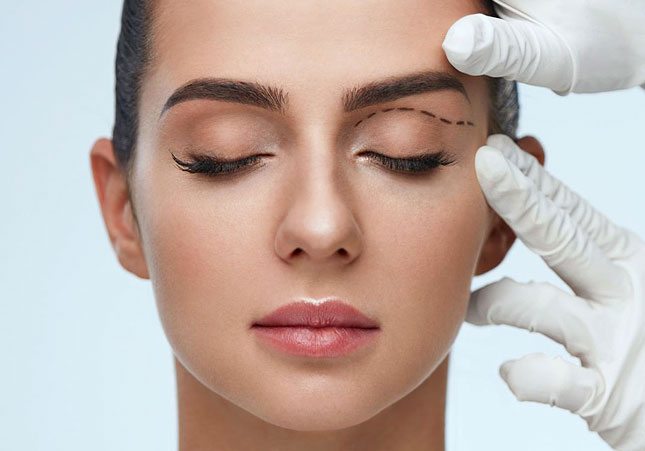 By addressing dark circles and restoring your appearance, you can keep your inner and outer selves in synch. By looking more youthful and refreshed, it can also help you feel that way inside as well.
What is the Dark Circle treatment like?
We offer several treatment options for reducing or removing dark circles. The right treatment for you will depend on factors, including your goals, age, health, and severity of dark circles. Dr. Dewan will work closely with you to find the ideal treatment plan and implement it precisely.
Dermal Fillers
Dermal fillers are a quick way to restore lost volume that causes dark circles. This non-surgical treatment takes only a few minutes and can provide refreshed-looking results that last for months to more than a year. This treatment is ideal for patients with less severe dark circles. When dermal filler results begin to fade, you can have the option to come in for touchup treatments to restore your results. Many patients find this a great time to further customize their appearance and try out a new aesthetic without the commitment required of surgery.
Lower Eyelid Surgery
Lower eyelid surgery is a way to provide longer-lasting results and address more severe dark circles. Using careful and optimized techniques, Dr. Dewan can target key tissues of the lower eyelid area to restore a refreshed look. The surgery can be done under lighter sedation and local numbing to create a process that puts very little strain on the body. Though this procedure is surgical, it typically does not take much time and the recovery period is quite tolerable and quick.
What is the recovery like?
For non-surgical dark circle treatment, recovery times can vary from virtually none to about a week. For filler treatments, you may experience some swelling for a day or two, but that is about it. For laser treatments, there can be a brief recovery period of about a week, but this should not interfere with your daily life overall. Most patients can expect minor redness, some swelling, and a bit of discomfort, depending on the level of treatment.
For surgical dark circle treatment, the recovery time is about 1-2 weeks and usually quite comfortably tolerated. While patients may want to take a couple of days off work, the recovery period does not require much downtime and you can return to normal activities quite quickly. Dr. Dewan will provide you with a complete list of post-treatment instructions to ensure healing goes smoothly.
What other treatments are performed with dark circle treatment?
While dark circle treatment can give your lower eyes a refreshed look, many patients want to create a comprehensive enhancement. We provide several other treatment options that are ideal for combining with dark circle treatment to get a powerfully refreshed look. During your consultation with Dr. Dewan, we can work with you to build your ideal treatment plan.
Facial fillers or Botox
Laser treatments for other parts of the face
Upper eyelid surgery or ptosis repair
Brow lift
Can I wear makeup afterward?
Depending on your type of dark circle treatment, you should be able to resume wearing makeup within a day to a week. Dr. Dewan will let you know ahead of time what your post-treatment instructions will look like.to change
Will I have a scar afterward?
For non-surgical dark circle treatment, we do not use any incision techniques. Because of this, there should be no scarring at all! Even for surgical treatment, we use incision techniques that result in any scarring being hidden and out of view.
Schedule Your Consultation
Take a step toward getting rid of dark circles by scheduling your consultation today at Eye Plastic Surgery of Minnesota. When you come in for your personal consultation, we can help you find the right treatment plan to see the results you want as quickly as possible. Call us today or fill out our online form to get started.
An oculoplastic surgeon will give you
the best results.